Landmannalaugar and the Golden Circle
Duration:

2 days
Season:

October through April
Price: From $ 2,620 /

ISK 343,500

for 2 pax | From $ 2,978 /

ISK 390,500

for 4 pax
This route leads us to the desert highlands of the Southern part of Iceland and concludes by revealing the Golden Circle. It is in itself a condensed version of the authentic Icelandic adventure with its fantastic landscapes, waterfalls and leisure moments in the hot springs.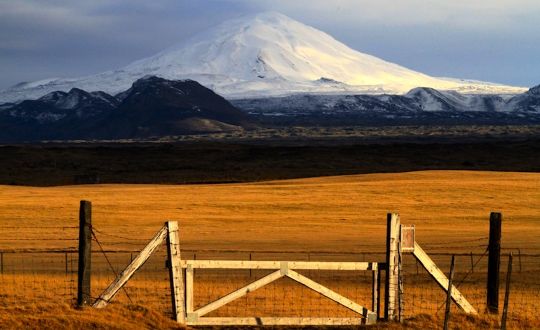 Day 1: Landmannalaugar
From Reykjavik we are heading towards the foothills of the most famous Icelandic volcano, Hekla, which had its last eruption in 2000. The traversed landscape is moulded by centuries of volcanic activity, offering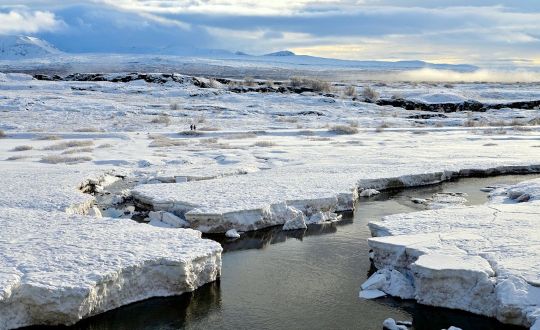 Day 2: The Golden Circle
The following day, our adventure goes on and we visit a crater lake before going to Hrauneyjar. Then we are heading towards the spectacular 324m high Gullfoss waterfall, where we have lunch before discovering the
Hekla volcano
Landmannalaugar and Fjallabak Nature Reserve
Bath in natural geothermal pools
Amazing colours and landscape
See the northern lights if conditions are good
Crater lakes
Ljotipollur
Hnausapollur
Hjalparfoss waterfall
Gullfoss Waterfall

Thingvellir National Park
Old Viking parliament ('Alþingi')
Tectonic plate boundaries
UNESCO World Heritage Site
"Geysir", the original Geyser « Strokkur » which all geysers are named after
We use custom super jeeps, which allow us to cross-flooded rivers, to reach snow-covered areas or to safely ascend on the glaciers in an extremely comfortable manner.
This circuit is very dependent on the weather and snow conditions and may require adjustments. For your safety, we reserve the right to change the tours on account of the weather conditions, the route or the snow.
It is recommended to bring the following clothing and equipment:
Warm clothes such as fleece or wool clothing
Waterproof clothing and windbreaker clothes (on a pair of pants and jacket)
Waterproof hiking shoes
Sunglasses
A camera
A flashlight...winter nights are long!
Services included
Trips in a private Super Jeep with our English-speaking driver/guide (capacity of 2-5 persons)
Accommodation in a mountain shelter
Sleeping bags
Dinner on the first day, breakfast on the second day
Services not included
Flights to and from Iceland
Meals and drinks at the restaurant (if not differently mentioned)
Personal travelling insurance
Lunches (D1 and D2) are not included but we plan to have a food service if you want it.
Ready to live your dream?
The encounter of a lifetime awaits. For nature-lovers who don't follow the beaten path, this is the ideal way to explore the marvels of Iceland. We can't wait to help you discover all that Iceland has to offer. Start planning your adventure today.
Book now this private tour
"Iceland is unlike any other place in the world. It's a land with a diverse and thrilling landscape that truly reveals the force and beauty of nature."